Leopold Brussels EU
The Leopold Hotel Brussels EU is a family run, independent 4 star hotel, with quality and service at its heart.
Our aim is to make you feel right at home in the center of Brussels' EU district, just a few steps from the EU Parliament and EU Commission.
Our staff is looking forward to welcoming you to one of our 107 rooms, our Leopold Bar stocked with Belgian beers and our Brasserie/restaurant for a delicious taste of our local cuisine!
If you are in Brussels for a business meeting, we have 8 meeting rooms with banqueting facilities and equipment for internal and internet conferences

With our air-conditioned, modern classic rooms, quiet library, cosy bar, valet parking (30€ per day), Orangery indoor terrace garden and wifi access (FREE), this completely non smoking hotel is the ideal place to book for your trip to Brussels.
Leopold Brussels EU
We match the environmental needs with our Green activity.
In the Leopold hotel we do our best to have a better activity for the environment. We look after electricity, water, recycling, products origins and a lot more.
All our hotel open spaces are equipped with motion detector lights, we also watch water comsuption and use water condensation boiler.
We are very engaged in a recycling policy, we recylcle food that we give to charities. Our entire decoration is recyclable and we use waterbase paint.
We like to keep our cuisine as much Belgian as we can that's why we offer in a major part local Belgian products. We respect the belief of vegetarian people and propose appropriate meals.
If you support this kind of activity we are the place to go for a stay in Brussels.
Hotel Informations
Here is all you need to know about our hotel. Just follow this link.
Things to do in Brussels & Events in Brussels in 2018
Here are some ideas for what to do in Brussels and events in Brussels in 2018
May 2018
Iris Festival Brussels - 5-6 May - free artistic events in Brussels
Jazz Weekend Brussels - 25-27 May - free concerts in Brussels
June 2018
Couleur Café - 29 June-1 July - music & dance festival at the Atomium Brussels
July 2018
Ommegang - 5 July - medieval parade through Brussels
Brosella - 7-8 July - folk & jazz festival at the Atomium Brussels
Belgium's National Day - 21 July
August 2018
Summer Fesitval - 14-18 August - pop & rock music all over central Brussels
Flower Carpet - 16-19 August - Brussels Grand Place
September 2018
Beer Weekend - 7-9 September Brussels Grand Place
LEOPOLD HOTEL BRUSSELS EU – PRIVACY STATEMENT
LEOPOLD HOTEL BRUSSELS EU – PRIVACY STATEMENT
24th April 2018
Our facilities
107 rooms, the Leopold Bar stocked with Belgian beers and the Brasserie for a delicious local cuisine, 8 meeting rooms with banqueting facilities.
Private dining
Catering service
Bar & Restaurant
107 rooms
Next to EU parlement
Free WiFi
Meeting Rooms
Our packages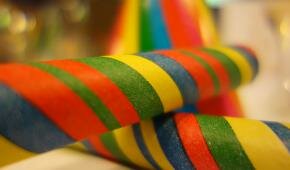 New Year package
We celebrate New Year with a big party on our heated Orangery Terrace.
- 200 people, a 6 course gastronomic meal prepared by Jean, our chef
- a fizzy welcome drink
- wines included
- a DJ with some 60s to 00s tunes and some old fashioned dancing.
- Minimum 2 night stay with meal and brunch on New Year's Day
Come and join the fun - have a look https://goo.gl/B7cd68
Send us an email or give us a call and book your place
Frequently Asked Questions
Looking for something? Our staff will be happy to help you or check out some regularly asked questions below. Why not ask our chatbot ?
Are there any other Leopold Hotels ?
We are a private independent hotel, founded 35 years ago and operate ONLY in Brussels Belgium
Kindly note that we are independently owned /operated and are not associated with the LEOPOLD HOTELS, such as Leopold Hotels Antwerp, Leopold Hotels Oudenaarde, Leopold Hotels Ostend and Leopold Hotels Sheffield that operate under the Leopold Hotels franchise
Where is the Leopold Hotel Brussels EU ?
The Leopold Brussels EU is right in the heart of the European Quarter, Brussels, next to the European Parliament and various European Commission offices
You can find us on our own Google Map and navigate around Brussels as you wish - no more roaming charges in Europe ! https://goo.gl/QeiJtx
Can we arrange our event at the Leopold Brussels EU ?
We have 107 bedrooms, 8 meeting rooms and dining areas
We have space for cocktails
You will need a personal quote so that we can give you what you want !
Call +32 2 546 18 16
or email
Why can't I see availability ?
Maybe you cannot see any availability online because we only have 1 or 2 rooms left. You need to call us urgently or send a quick email +32 2 546 18 16 email
What makes the Leopold Hotel Brussels EU green ?
What makes the Leopold Hotel Brussels EU a green hotel in Brussels ?
We have been renovating the hotel over the last 5 years :
Putting more insulation in place
Fitting more modern double and triple-glazed windows
Using water based paints
Fitting carpets that use recycled materials & that need to be cleaned without chemicals
Replacing baths with showers, with air/water heads
Fitting new toilets with water saving flush
Replacing high wattage lights with LEDs and compact flourescents
Replacing old convector heaters with infrared low wattage heating
Using natural products, such as wood, wherever possible
Replacing old gas water heating boilers with Combined Heat and Power units
Replacing old lifts with large electric motors with new lifts using 10% of the power
Putting automatic lights in corridors – they switch off when no one is present
Replacing our large kitchen ovens with energy saving models
Replacing old vacuum cleaners with energy saving models
Other measures we have taken to make our hotel environmentally friendly :
We recycle more than 80% of (y)our waste. Rubbish from the rooms is separated into metal, paper, plastic etc
We are buying more and more local produce for breakfast and our brasserie
Offering more vegetarian and vegan dishes both in the Brasserie and for banquets
Recycling unused soaps and shampoos
Replacing small disposable bathroom products with wall dispensers
Turning off unused PC equipment in our offices
Using PC phones rather than traditional fixed phones
Encouraging less towel washing through drinks vouchers
Contracting green electric and gas suppliers
Encouraging staff to walk/cycle to work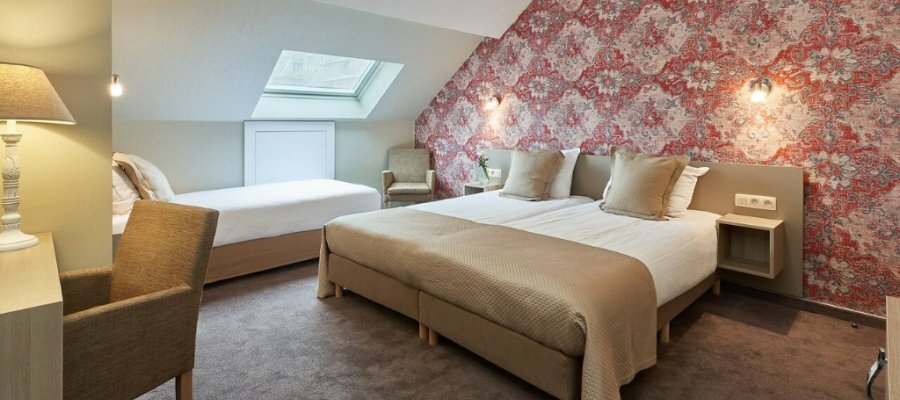 ---
Our locations
Custom Map
The Leopold Brussels EU is right next to the European Parliament and Commission buildings in the heart of Brussels' European Quarter
Music Festival 21.06.2018 - 24.06.2018

Whatever the place is and whatever the public is, the concept of the Music Festival is still the same ... read more
Music Festival 21.06.2018 - 24.06.2018

Whatever the place is and whatever the public is, the concept of the Music Festival is still the same ... read more